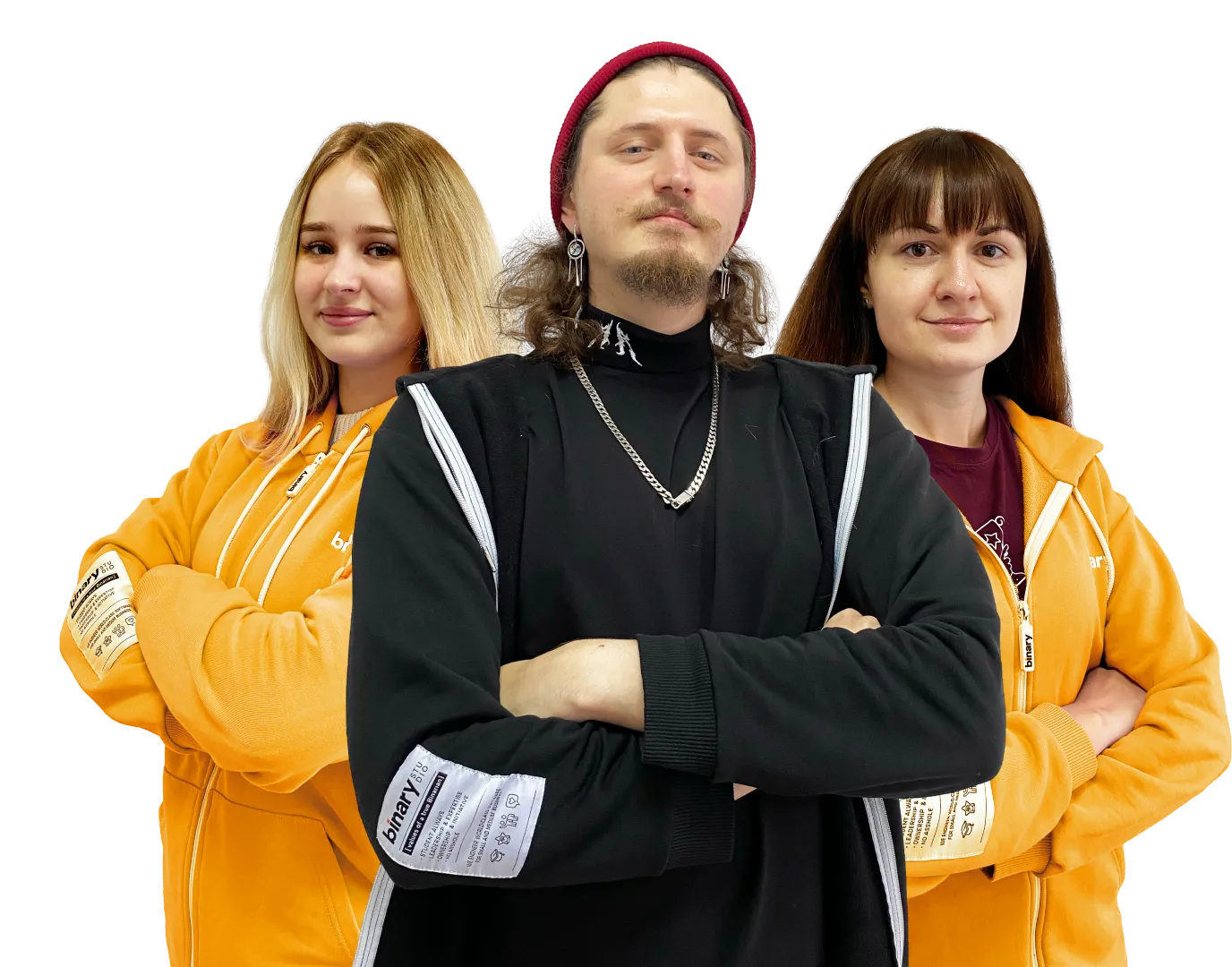 What's Special About Binary Studio?
Embrace the power of ownership in your role and feel comfortable stepping up when opportunities arise.

Maintain an open mind, be adaptable, and take advantage of the of knowledge and experience that your colleagues have to offer.

Invest in yourself and your professional development by honing your skills and adopting an innovative perspective.

Embody humble leadership, growth mindset, active listening, and direct your efforts towards creating positive change.
Binary Studio was founded in 2005 by two passionate enthusiasts with the goal of retaining engineering top talent in Donetsk, Ukraine. Today, it is a successful global business that blends entrepreneurial spirit with a focus on meritocracy.
We value diversity and strive to hire and nurture individuals who share our values from all corners of the world. Our engineers are well-known for their full-stack mindset and ability to master new technologies with ease.
To share our knowledge and approaches, in 2011 we have launched free online programming courses. Since then, the Academy has been the backbone of our talent acquisition and development strategy, leading to a remarkable 80% of our engineering team being Academy alumni.
With an impressive annual enrollment of ~15,000 students, Binary Studio Academy has evolved into an international program, providing students with hands-on experience on real-life projects and opportunities to turn their MVPs into launch-ready products. The Academy embodies the spirit of Binary Studio and plays a vital role in shaping our company culture.
3.5

Years of
average tenure

12+

Years running our own
International Academy
Craft Your Career Path With Us
Ever since I first heard of Binary Studio, joining this company has been a long-time dream of mine, and I feel fortunate to work alongside such talented professionals.

Andreia Dolynska

HR Specialist

This opportunity has tremendously enhanced my own professional abilities and provided various possibilities for my personal and career advancement at Binary.

Vlad Zubko

Full Stack NodeJS Engineer, Team Lead

Binary Studio is not just a workplace. It's a place where you feel like you are truly a part of something.

Artem Zahorodniuk

.NET Engineer

I was initially attracted to Binary thanks to its reputation as the most selective company I knew.

Christina Berko

Client Manager
What We Offer
Basics

Paid time-off, paid sick leaves, and additional days off for special cases
10 days of state holidays
Regular compensation review based on your performance
Work from anywhere - up to 100% of the time if you want

Advancing Your Skills

Annual education budget
Certification reimbursement: 75% coverage of successful certification completion
Academy Pro/Bro: internal knowledge-sharing sessions on tech and non-tech topics
Tech meetups: external knowledge-sharing sessions on tech topics
Binary Studio Academy participation: trying new roles and upgrading your skills

Company Support

Internal credits
Compensation advance
Health issues support

Time Together

Teambuildings
Online and offline activities
"Let's celebrate together" gifts
Referral scheme: bonus to bring new Binarians in
Feeling we should be
a good fit?
Share your details with us!
Tell us your story and we'll let you know once there's a match for your skills and interests.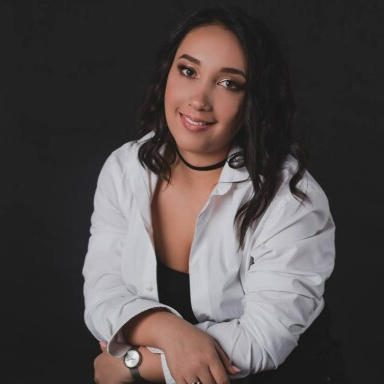 Tell us your story and we'll let you know once there's a match for your skills and interests.
Alina Alpatova
Head of Recruitment
How can I apply?

Do you have any part-time openings?

Do you offer internships?

Can I apply for multiple positions at once?

Do I have to come to your offices, or can I work remotely?

What if I don't get the job? Will anyone contact me?
What steps should I take if I'm struggling to upload my CV?

Can I reapply if I've applied before and didn't get hired?

How long does the hiring process typically take?

What is the typical work schedule at Binary Studio?

Where are the company offices located?
How can I apply?

Do you have any part-time openings?