It's a must. Large or small, as a business, you need to drive your projects to their goal with focus and intentionality.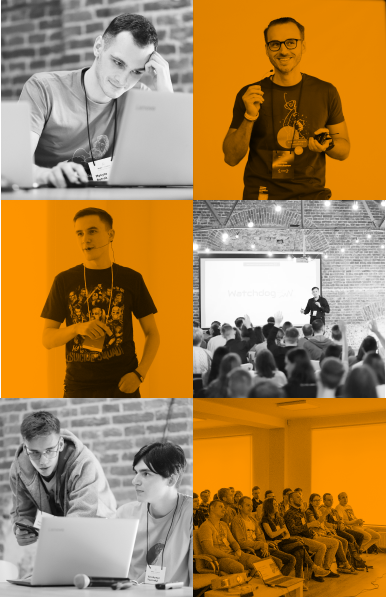 We Excel At
Stakeholder
Engagement

Communication
Management

Integration
Management

Scope
Management

Resource
Management

Schedule
Management

Quality
Management

Risk
Management

Procurement
Management
You probably already know why you need to hire a Project Manager.
You then should accept nothing less than true positive business impact via a deep analysis of your product, actionable insights and careful guidance of the whole process to peak performance. Get it right the first time, save money and improve customer satisfaction. We will help you make all the right moves, every step of the way.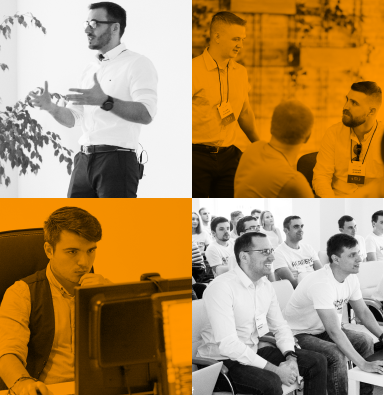 01
Lower
development costs
When carefully managed, your processes will run smoother, which means–faster. And that means – at a less cost. Better planning, no last-minute hires, higher team productivity. In a market like today's–these are even more important than before.
02
Improve communication
Every business book says good communication is important. But who exactly builds it in a way where there's just the right amount of it, between the right parts of the team? Hire a Project Manager and learn for yourself. You'll thank yourself later!
03
Reduced risk, improved awareness
Hiring a skilled Project Manager ensures you have less unknowns in your development process–which means lower project risk. From initial estimation, to resource management, to scope, to quality management, and beyond–you always remain one step ahead.
What we use to manage projects to success:
PMBok
Scrum
Kanban
SAFe
Lean
XP
How we work with your project
01
Inception Phase
The first step of our process is to figure out what you want and need. We will work together with you to define your goals, technical specifications, context and potential solutions. The result is a clear roadmap for developing the tool or application you want.
02
MVP or Proofof Concept
The goals for this step are really two-fold: first – you get a real-world prototype to test your hypotheses and improve your business decisions. Second – you check the capabilities of the team and how well we fit as a provider for your product.
03
Full DevelopmentCycle
We are staunch believers that a Project Manager is an inalienable part of the team and the development process. We make sure a PM is always in place to make the processes as transparent and controllable as possible, so you can hit your targets.
Meet our project management team
Volodymyr

Koberniuk

Head of PMO
What Our Clients Say
"
Binary Studio is a huge part of why we've been able to be so productive, so quickly
Daragh O'Shea -
Co Founder & CTO
/
Dynamic Reservations
"
One thing that continues to impress us is the exceptional quality of engineers that Binary Studio is able to provide us
Mark Volkmann -
CEO
/
Massage Book
"
Binary Studio has really been pivotal in FanAngel's success
David Burton -
CEO
/
FanAngel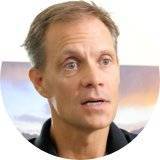 Mark Volkmann
CEO / MassageBook
Charleston, SC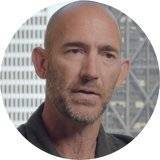 David Burton
CEO / FanAngel
San Luis Obispo, CA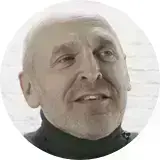 Pascal Desmarets
Founder & CEO / Hackolade
Brussels, Belgium
Why Binary
Access to top 0.5% of

engineering talent

Every year, more than 15,000 people apply to our award-winning international training program. After 3 months of intense coursework, we invite only a select few top graduates to join our team of professionals.

We love what we do, and we do what we love! 9 out of 10 our clients use 'exceptional quality of engineers' to describe us. Our mission is to share responsibility and contribute to the success of your project, big or small.

Our clients value us as dependable long-term partners and advisors. While our average partnership lasts about 3.5 years, multiple clients have been working with us for 15+ years!

Gold-certified

Microsoft partner

Expertise you can trust. Many of our expert engineers and IT Specialists are Microsoft Certified Professionals offering best-in-class capabilities committed to continuous skill development. We value our Gold partnership and constantly train and develop our technical skills and knowledge.

Ready to start in just

2 weeks

Within 2 weeks of your request, our experts will launch our proprietary "Inception" program. With minimum time and financial resources from your side, Inception will help us shape the tech requirements, create a roadmap for your project, assemble the best team with relevant expertise, and ensure smooth delivery of your product.

Seamless integration

and scaling

Agile by design and small by choice, our team easily integrates into your business processes. Imagine being able to hire or scale your team with certified top-notch mobile development specialists quickly and when you need it. That is exactly what we have been doing for our clients for almost 2 decades now!
Our Customers
Businesses that rely on our engineering talent:
FAQ
Project Management Essentials
Can an outsourced PM really help my business?

How can a PM become your partner?

What's the role of a PM in a dedicated development team?

How will hiring a Project Manager actually help optimize my software development budget?

If I have a PM does it really mean that I will not miss my deadlines?

What's the difference between a coordinator and a manager?
Organizational Guidelines for PMs
What's the difference between a full-time and part-time PM?

Will the PM join my internal activities and meetings?

How do I know if I need full-time or part-time PM?

At what stage do I need a PM?

Do I need an external PM if I have my own?

Do I need a PM if I have my own Tech Lead?

I'm a small business founder - do I need a PM?

If I have a committed team, why do I need a PM?

Do I need a PM if my team is small?

How often do I need to communicate with PM?
More Details about Project Managers
How many people can one PM manage?

Who manages the budget?

Will the PM test my app?

Will PM support share our company values?

What will change in the process if you change the PM?

Will the PM be different depending on the development framework?

Do I need to spend this much money on one more manager?

Does it mean that if we add a PM, the approach to development will change?