End-to-end mobile development from the top 0.5% of software engineers in Eastern Europe.
---
Support tailored to your business:
01
Build a mobile app
from scratch
Do you just have an idea for a great mobile app? Our process is designed to transform your idea into a clear roadmap to success. We'll help you define the best technologies and approaches to bring your mobile app to life.
02
Improve, grow, or maintain
an existing product
Mobile products, just like living things, should grow, develop, and evolve. Let's talk about optimizing your app's performance, improving its UI/UX, adding new features, migrating it to the cloud, or even rebuilding the whole thing to take it to the next level!
DO

Turn your visions into products

DO

Concentrate on business goals

DON'T

Manage software developers
Everything you need to take your mobile product idea from zero to hero
Application
Development

System
Architecture Design

Database
Design

Cloud
Integration

Legacy
Modernization

Quality
Assurance
How we work
From idea to MVP to a working product - our team of software and QA engineers, business analysts, and project managers will help you navigate the complexity of the mobile development process for your app's entire lifecycle.

01

Inception

We work together with you to figure out the requirements and needs of your project to construct a development roadmap. This ensures your project will run smoothly, and we'll allocate the best minds and hands to building your mobile product into a success story.

Result: You'll have a clear development roadmap for your mobile product.

02

Project Kick-Off

Once the roadmap is agreed upon, we will assemble an elite team of specialists to start bringing your mobile idea to reality. With a completely transparent communication channel in place, you'll receive daily updates about its development progress. You can be as hands-on as you'd like from the very early stages.

Result: You'll have the top 0.5% of software engineers assigned to building your mobile app.

03

Into Production

After the initial version of your mobile app is completed, we will help you deploy your app and ensure a stable launch as users begin working with your solution. As feedback comes in, Agile processes allow our engineers to rapidly optimize and evolve your app's performance and take it into the next phase of its life cycle.

Result: The first version is live and ready for real-life feedback from actual users.

04

Going Forward

In our later stages of cooperation, we work with you to define milestones for organizing future development cycles. This provides long-term clarity on how your app will grow and which features should be prioritized based on your business objectives and user feedback. We will continue to support your app across its entire lifecycle. You'll have a long-term partner to cover all the technical details, so you can focus on what you do best!

Result: Continuous improvement of your app's features and performance to win the hearts, minds, and loyalty of your users.
100+ success stories with our customers. Let's create the next one together!
The Custom Software Development model works best if you have a clear vision of your app and need a dependable partner to take care of the actual implementation. We can cover the development process for the entire lifecycle of your app. You will receive frequent updates on our progress. Should your plans change over time, our agile approach allows us to flexibly adapt the development process according to your new requirements.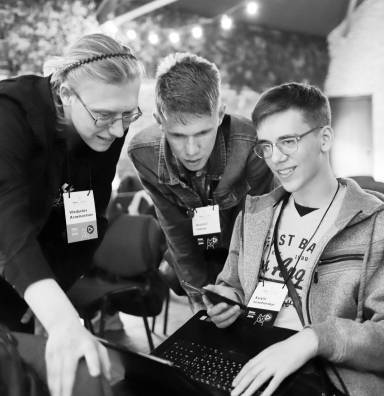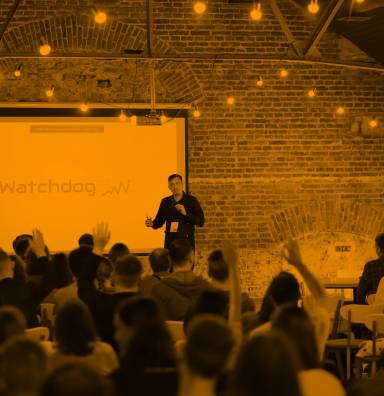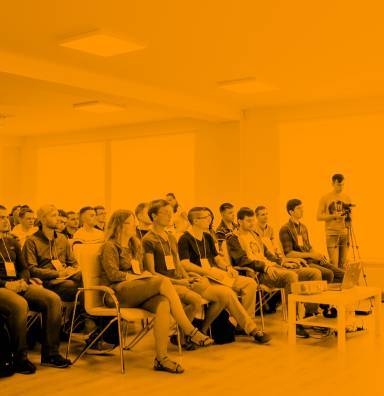 Businesses that rely on our engineering talent:
Why Binary
Access to top 0.5% of

engineering talent

Every year, more than 15,000 people apply to our award-winning international training program. After 3 months of intense coursework, we invite only the most talented and dedicated graduates to join our team of professionals.

We love what we do, and we do what we love. 9 out of 10 of our clients use 'exceptional quality of engineers' to describe us. Our mission is to share responsibility and successfully exceed your expectations by delivering software your customers will love, on schedule, and within budget.

Our clients value us as dependable long-term technology partners and advisors. Our average partnership lasts about 3.5 years, but multiple clients have been working with us for 15+ years! We are dedicated to full transparency and timely communication on all aspects of your project.

Ready to start in just

2 weeks

Within 2 weeks of your request, our experts will launch our proprietary "Inception" program. Inception will help us shape the tech requirements, create a roadmap for your project, assemble the best team with relevant expertise, and ensure a smooth start to your project.

Seamless integration

and scaling

Agile by design and small by choice, our team easily integrates into your business processes. Hire or scale your team with certified top-notch specialists quickly and when you need it. That is exactly what we have been doing for our clients for nearly two decades!

Trusted partner

since 2005

Thrill your customers with the help of Europe's most talented mobile app developers. We'll bring your new app to life or dramatically improve the performance and functionality of your existing one to engage and inspire your audience!
What Our Clients Say
"
One thing that continues to impress us is the exceptional quality of engineers that Binary Studio is able to provide us
Mark Volkmann -
CEO
/
Massage Book
"
Binary Studio has really been pivotal in FanAngel's success
David Burton -
CEO
/
FanAngel
"
Binary Studio is an ideal software development partner and our experience working with them has been fantastic
Pascal Desmarets -
Founder & CEO
/
Hackolade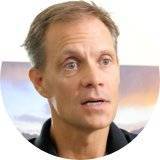 Mark Volkmann
CEO / MassageBook
Charleston, SC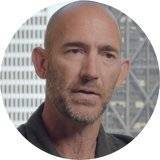 David Burton
CEO / FanAngel
San Luis Obispo, CA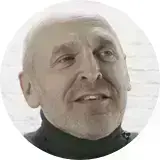 Pascal Desmarets
Founder & CEO / Hackolade
Brussels, Belgium
We Excel At
INFRASTRUCTURE
MS SQL
Mongo DB
PostgreSQL
Azure
AWS
Google Cloud
Service Bus
RabbitMQ
MySQL
INTEGRATION
Stripe
Authorize
QuickBooks
Google Maps
Facebook Apps
Google Workspaces
Twilio
Mailchimp
ML&AI
Azure ML
Cognitive Services
Amazon Al Services
Tensor Flow
Google Cloud Services
QA
Cypress
Protractor
Selenium
Jasmine
Chai
Mocha